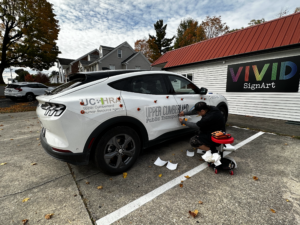 Coming soon to a roadway near you! Two fully electric Mach-Es are set to join UCHRA Public Transportation's same-day service, bringing a new dimension to our transportation offerings. While this service is presently accessible via the Uber app, we are excited to announce its upcoming transition to a dedicated UCHRA Transportation app, available on both the Apple App Store and Google Play.
For more details on UCHRA's same-day service or any of our other transportation options, please reach out to us at 1-833-UCTRIPS.
We get you where you need to go!