The Community Intervention Department's provides programs that target opportunities within the community to improve its quality of life.  This is done through programs that help individuals who are at risk with the correctional system, individuals who are victims or abuse or neglect, and children who are in need of a positive learning environment.  
Funded under an agreement with the State of Tennessee, the Adult Community Corrections Program provides an alternative to incarceration for non-violent felony offenders sentenced by Criminal Court Judges. Funded by the Tennessee Department of Correction, this program serves the 13th, 15th, and 31st judicial districts. (Fentress, Macon, Smith, Wilson, and Trousdale counties excluded). For more information, contact the Community Intervention Director at 931-528-1127.
Juvenile Community Intervention
Designed for juvenile offenders, the Community Intervention Services Program for Juvenile Offenders helps reduce the number of youths committed to institutions by allowing them to remain in their community under intensive supervision with alcohol and drug treatment, community service work, family and individual counseling, education and employment assistance. This program is funded by the Tennessee Department of Children's Services and serves Cumberland, DeKalb, Fentress, Macon, Smith, Warren, and White counties. For more information, contact Community Intervention Director at 931-528-1127.
Driver Education and DUI Corrective Education
The Upper Cumberland Human Resource Agency will offer driver education classes throughout the year. The training class consists of 30 hours of classroom time and 6 hours of behind-the-wheel drive time plus one hour for a final road test (if applicable). State certified driver instructors will teach, ages 15 through adulthood, the skills needed to become safe and responsible drivers. Upon successful completion of the driver education course, which includes a road test if applicable, students will be issued documentation that may be used to obtain a Tennessee Driver License and a Certificate of Completion. The cost for the training class is $350.00 per student. UCHRA will provide all training materials which include the Tennessee Driver handbook, lesson plans, and a variety of training videos. UCHRA will also provide driver education cars for all driving hours. DUI School is currently only offered in Putnam County. For more information on either program, contact Driver's Education Coordinator at 931-528-1127.
"CASA's mission is to speak in the best interests of abused and neglected children. CASA Volunteer Advocates help to assure each child a safe, permanent, and nurturing home." Click to find out more about this program, or contact the CASA Coordinator at 931-528-1127.
Read More
Van Buren County Head Start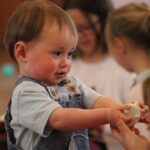 Van Buren County Head Start is a system of early childhood development programs serving three to five-year-old children from lower-income families in our community. Head Start should not be confused with daycare. It is so much more! Head Start is an educational and nurturing program that also addresses the emotional and physical needs of each child enrolled. Head Start recognizes that parents are the child's first and most important teachers. Therefore, parents are important partners involved in the activities of each Head Start center, and training programs for adults are included in the services. Ten percent of Head Start's enrollment is reserved for children with disabilities. Transportation, medical, dental, nutritional, and mental health services are provided for all children. Children enjoy a variety of experiences that advance intellectual, physical, and emotional growth. Developmentally appropriate learning activities promote self-confidence and social competence. For more information visit the Van Buren County Head Start web page or contact the Head Start Center at (423) 881-5182.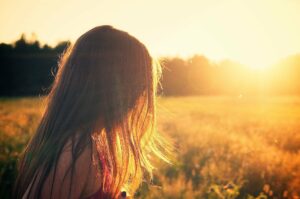 UCHRA currently operates the CHANCE group home for girls. This facility provides a safe, highly structured, therapeutic environment where each youth knows their value, and with compassion and perseverance, and relationships can be restored; providing an opportunity to change their lives and discover their strengths and gain the confidence needed to lead healthy, harmonious, and productive lives when given a second chance.
This facility serves youth, ages 12 – 18, and their families, primarily from the Upper Cumberland area of Tennessee for more than 20 years and the need for such services continues to grow. Services are occasionally provided to additional regions such as Tennessee Valley, Mid-Cumberland, and others.
For information on our group homes, click here or contact the Youth Program Director at (931) 528-1127.