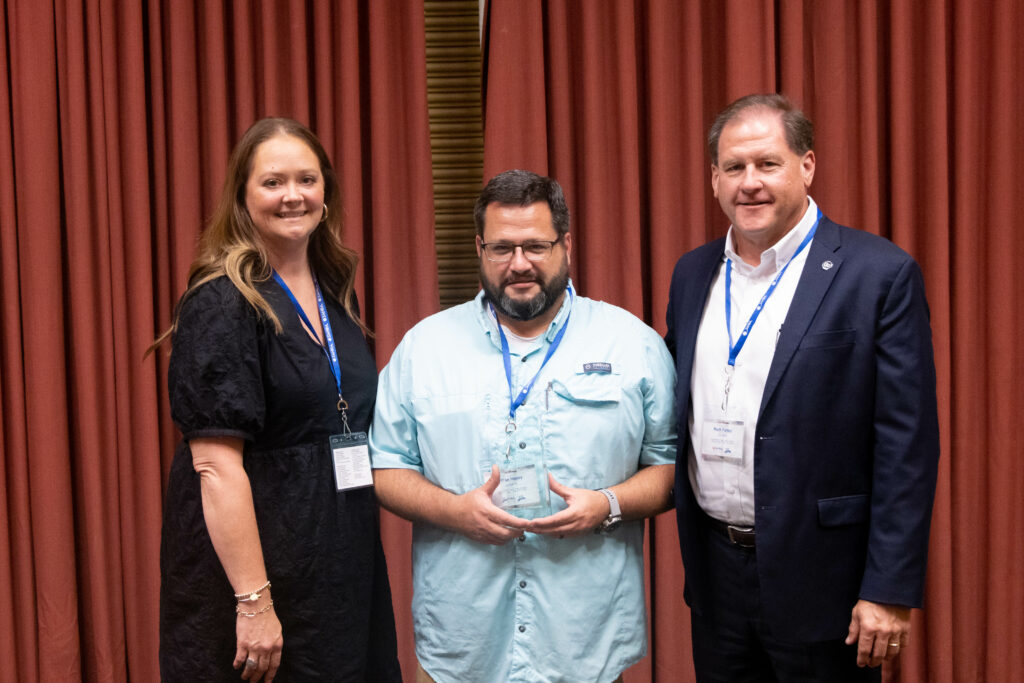 For the second consecutive year, UCHRA has received the Gordon Acuff Award of Excellence during the annual TAHRA (Tennessee Association of Human Resource Agencies) conference!
Ride to Recovery was recognized as an innovative service, providing a vital resource to residents of the Upper Cumberland by providing 90 days of transportation to desired recovery support service, treatment, meetings, mental health or probation appointments, and other recovery-related activities at no cost to the participants.
Ride-to-Recovery was developed following discussions, we found that many of our stakeholders lacked the staff, time, or means needed to transport their clients to needed recovery support services.
After speaking with clients, UCHRA staff received encouragement to provide a service that would help clients meet their early recovery goals by removing their transportation barriers. UCHRA Executive Director Mark Farley gave the green light to begin building a recovery transportation system that would help the team gather quantitative data. Ride to Recovery began as an internally funded pilot project implemented in March of 2022. In June 2022, Ride-to-Recovery became a reimbursable recovery service in the Tennessee Addictions Recovery Program within the Tennessee Dept. of Mental Health & Substance Abuse.
As of July 2023, Ride to Recovery has provided 561 trips to 183 participants totaling more than 13,460 miles. Trips have consisted of transports from the local treatment center to various destinations such as treatment centers and long-term residential recovery programs inside and outside of the Upper Cumberland region.
The need for a more specialized program became evident leading to UCHRA applying for and receiving a grant from the National Center of Mobility Management. This funding allowed the agency to employ a state-certified Peer Recovery Specialist (CPRS) to staff a Ride to Recovery specific vehicle. Having a CPRS driver has added tremendous value and community impact by filling gaps for those who utilize the Ride to Recovery Program as well as UCHRA as a whole.
This innovative program has created a resource to address a substantial problem in our region. By providing dedicated recovery transportation services our stakeholders are able to focus on the work they are meant to do while removing barriers for the people they serve.
Visit ucpublictransit.com for more information about all of UCHRA's Public Transportation services.