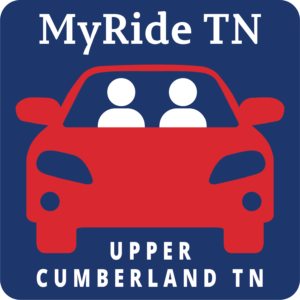 WARREN COUNTY – The Public Transportation team at Upper Cumberland Human Resource Agency (UCHRA) has announced its senior-friendly and volunteer-based travel program, MyRide Upper Cumberland, will now expand into Warren County. 
"We are excited to be able to offer this additional transportation option to the citizens of Warren County," said Holly Montooth, UCHRA's Transportation Director.
MyRide Upper Cumberland, a program designed to provide additional transportation opportunities to area residents 60 and older, was first unveiled in Putnam County in early 2019. The program has since expanded into neighboring Cumberland County. As MyRide Upper Cumberland continues to grow, the volunteer-based transportation program will continue to focus on providing "door-through-door" service to seniors while simultaneously increasing independence for those clients. MyRide programs already exist in numerous regions within the state. 
MyRide is designed for seniors who are able to walk on their own or with the assistance of a cane or walker. Differing from traditional transportation services, volunteer drivers will assist clients to and from the vehicle, to their destination – the door-through-door component. Volunteers use their own personal vehicle to transport seniors to various appointments or errands.
By offering an additional layer of personalized care, MyRide Upper Cumberland allows clients to maintain a level of independence that may have otherwise been otherwise difficult to achieve and provides families peace of mind knowing their loved ones are being assisted by trained and monitored volunteers.
In order to receive MyRide services, clients pay a $25 annual membership fee. This annual fee includes the cost of the first three trips. Additional trips thereafter cost $2 each and $1 per each additional stop requested. All trips are pre-paid and volunteers collect no money. 
MyRide has purchased additional auto, medical, and liability insurance coverages for all program volunteers; providing additional peace of mind for drivers and clients alike. In addition, state and federal volunteer protection laws offer another layer of safety for MyRide volunteer drivers. 
Volunteers also receive training to ensure they are properly prepared to begin transporting clients. All volunteers will receive a t-shirt and vehicle decal to ensure they are easily identified by clients. 
Longtime UCHRA employee Beth Stephens will oversee the development of the program within Warren County while Carey Davenport, MyRide Regional Coordinator, will continue to oversee the regional development and management of the program.
In order to become a MyRide Upper Cumberland volunteer, drivers must be 21 years of age or older and have a valid Tennessee driver's license, a clean driving record, proof of insurance, complete a background check and a four-hour training class. All MyRide drivers are asked to volunteer a minimum of three hours per month. 
For more information about MyRide Upper Cumberland, call (833) 9MY-RIDE or visit www.myrideuctn.com.